[ad_1]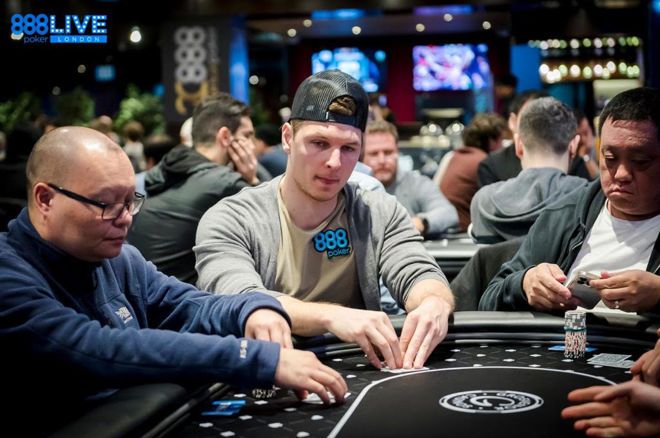 It's the goal of many poker players – to have the bankroll that enables them to rub shoulders with the best players in the world, in the biggest games around.
And although a $100,000 bankroll won't see 888poker Stream Team Member Jordan Banfield jumping into the $250k Super High Roller at the 2022 WSOP, he says that it's goals like this that enable him to continue on his grind.
888poker London High Roller Series
Banfield attended 888poker London LIVE earlier this year, and enjoyed some time away from the online felt.
"I had such an amazing time in London playing the event. I'm bummed I'm missing out on the High Stakes Series that's about to take place there, but keep an eye out for me in future events!"
Back online, Banfield has his sights set on a major bankroll goal for the rest of 2022.
"When I started streaming I was looking at the metrics and I was hitting good numbers. I was happy with streaming and everything, but my biggest goal for the year is to hit a $100,000 bankroll.
"I know it's weird, like just picking a number, but I guess six figures is a nice round goal. I just have to keep grinding tournaments and trying my hardest to get a big bink!"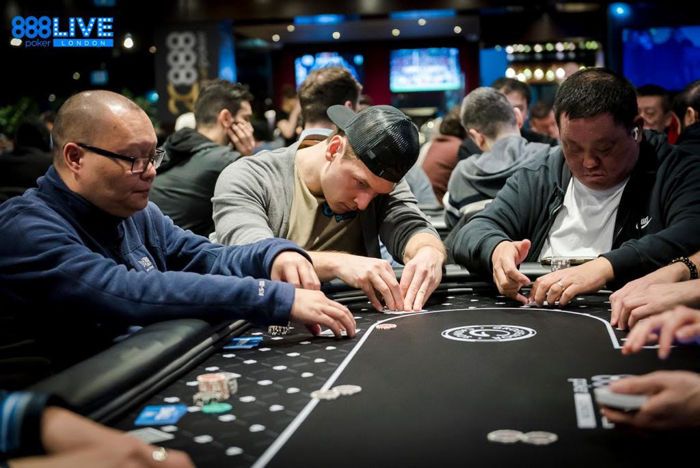 Stream Team Goals
Banfield says that his goal of streaming for a major site was one he had held for a while. And he was excited to get started!
"When I started streaming my biggest goal was to become a Twitch Pro"
"When I started streaming my biggest goal was to become a Twitch Pro. I'm sure that everybody wants to become a sponsored pro, but I worked really hard at it – almost every day – and when they reached out, we ended up figuring out a deal.
"As a player, it made me want to improve my game because the title itself gives you some form of image and it jus increased the level of professionalism when I'm playing."
Best Free to Play Slots
The professionalism is something Banfield says has been the biggest difference to when he used to stream on Twitch.
"Before I would stream, and I would just play poker like anyone would play poker. But now there's this added responsibility. I mean you're representing a brand, so there's just more of a professionalism to streaming and playing poker now."
Check Out Jordan's Twitch Channel!
Partnership with 888poker
The relationship with 888poker has helped not just Banfield grow, but other up-and-coming streamers as well. The partnership has seen him able to combine his career goals with the expectations from 888poker, while also looking to grow and improve as a poker player.
"They have expectations, of course, but we're hand in hand the whole way. Their expectation meets my goals, and they give us a lot of guidance. It's definitely more than just putting on a patch and representing the brand. There's definitely a lot more engagement involved.
"When I started playing poker, I was always passionate about the game. So as well as wanting to be a Twitch ambassador I had bigger aspirations of being a poker player. So I do want to get to that level by studying and whatnot. I'm always looking at where I'm at and what I can do to improve. Do I need to study? If so, what do I need to study? What are my leaks? I'm always trying to improve my game."
Watch the 888poker Ambassadors and Stream Team in Action!
$88 Free Plus a $400 Welcome Bonus
Now is the perfect time to join 888poker if you have not already done so. Download 888poker via PokerNews, create your free account, and 888poker will give you a free $88 worth of cash game and tournament tickets – this is a free £20 for residents of the United Kingdom – just for reaching this stage.
Your first deposit is matched 100% up to $400 in the form of a releasable bonus. You have 90 days to release as much bonus as you can. Contact 888poker support for more details.
[ad_2]

Source link