[ad_1]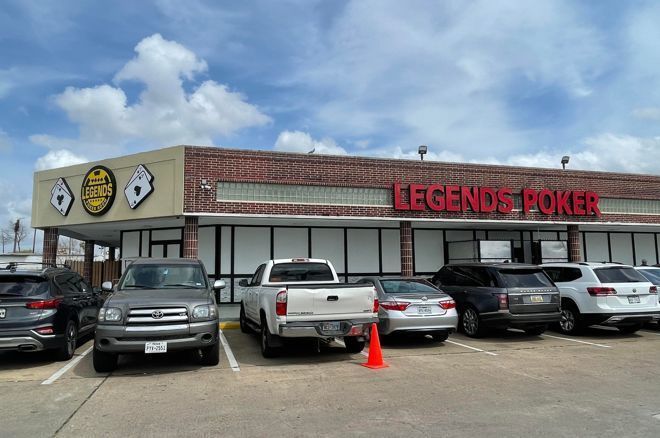 It's becoming a broken record at this point, but yet another violent incident occurred nearby the Legends Poker Room in Houston as a robbery suspect was shot to death Wednesday morning.
The shooting had nothing to do with anything poker room related, except for the fact that similar incidents in the area are becoming regular occurrences, bringing into question just how safe it is to play poker at Legends.
On multiple occasions over the past few months, the violence has led to poker players inside the card room being forced to duck for cover. In January, a security guard at Legends foiled an armed robbery, and just last month a gunman opened fire from outside the building, spraying bullets inside.
Legends Poker Room has responded to the scary situations by adding bulletproof panels around the building, but that still doesn't solve the safety concerns once players arrive at and leave the facility.
Another Day, Another Shooting
According to a report by Houston's ABC 13 station, a robbery suspect was shot to death outside Legends Wednesday morning. Police claim the suspect attempted to rob someone outside a nearby Mediterranean restaurant.
"Give me your car," police say the suspect was heard screaming before things escalated into a violent incident.
The owner of the car, a Corvette, realized his life was in danger, so he pulled out a weapon in self-defense and fired "two or three" rounds at the culprit, killing him.
"That shooter is cooperating with our investigation and he has since been transported down to (HPD headquarters) where he is being interviewed by detectives. That suspect is dead on scene via gunshot wounds," Houston Police Department Detective Jason Campbell told ABC 13.
The names of the individuals involved haven't yet been released publicly.
Poker Players Don't Seem to Care
Safety is clearly an issue at Legends Poker Room, not just inside but also outside the building. Even though the most recent of numerous shootings in the same parking lot wasn't poker related, there's been a pattern of violent incidents that have taken place nearby since January.
Legends Poker Room has 23 card tables and is one of the busiest places to play poker in Houston. The series of shootings and robberies connected to the card room or within the parking lot have done little to scare players away, however.
On social media, many poker players have admitted the action at Legends is just too juicy to pass up, even if safety is a concern. The cash games are considered to be some of the best in the state and local pros enjoy the room because there are many recreational players with plenty of disposable income who like to gamble.
PokerNews visited the club in March during a Texas Week trip across the Lone Star State. The room was packed during a weekday afternoon at the time.
[ad_2]

Source link