[ad_1]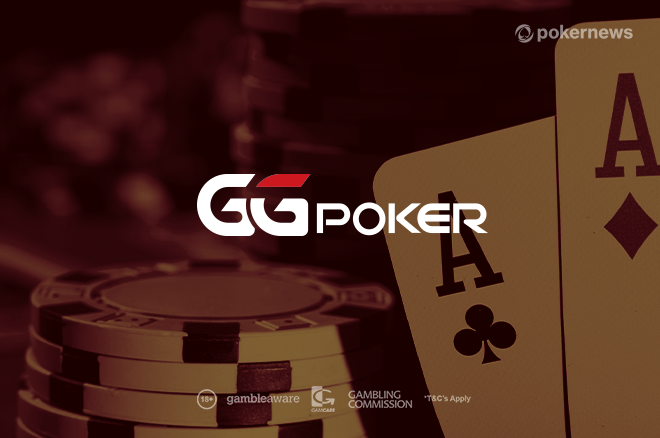 The latest edition of the Super MILLION$ saw 151 entries of $10,300 processed and a $1,510,000 prize pool created. Those 151 starters have been whittled down to a final table of nine, and what a stellar nine they are. One of them will walk away with $306,923 and the title of GGPoker Super MILLION$ champion.
GGPoker Super MILLION$ Final Table Chip Counts
| Place | Player | Country | Chips | Big Blinds |
| --- | --- | --- | --- | --- |
| 1 | Lev "LevMeAlone" Gottlieb | Mexico | 3,781,374 | 94.5 |
| 2 | Samuel Vousden | Finland | 2,744,381 | 68.6 |
| 3 | Wiktor Malinowski | Macau | 2,627,257 | 65.7 |
| 4 | Bruno Volkmann | Brazil | 1,427,275 | 35.7 |
| 5 | Mike Watson | Canada | 1,312,763 | 32.8 |
| 6 | Conor Beresford | Thailand | 988,740 | 24.7 |
| 7 | Aleks Ponakovs | Latvia | 894,398 | 22.4 |
| 8 | Juan Dominguez | Andorra | 763,658 | 19.1 |
| 9 | Artur Martirosian | Russia | 560,154 | 14 |
Watch All The Final Table Action Here
Lev "LevMeAlone" Gottlieb is the man to catch when the final table action commences at 7:00 p.m. BST on June 7. Gottlieb, who won a WSOP bracelet online at GGPoker in 2020, goes into the final table with 3,781,374 chips, or 94.5 big blinds. He enjoys a lead of more than 1 million chips, but a Gottlieb is far from a forgone conclusion because we have seen several players make epic comebacks in this event in recent weeks.
Get Revenge on Your Opponents With the New Splash Feature at GGPoker
Finland's Samuel Vousden is one of the chasing pack that will be going al out to stop Gottlieb winning this tournament for the second time in his career. Vousden is still witing for his first Super MILLION$ title but that long wait of 60 tournaments could be over in a few hours because he has 2,744,381 chips (68.6 big blinds) in his arsenal.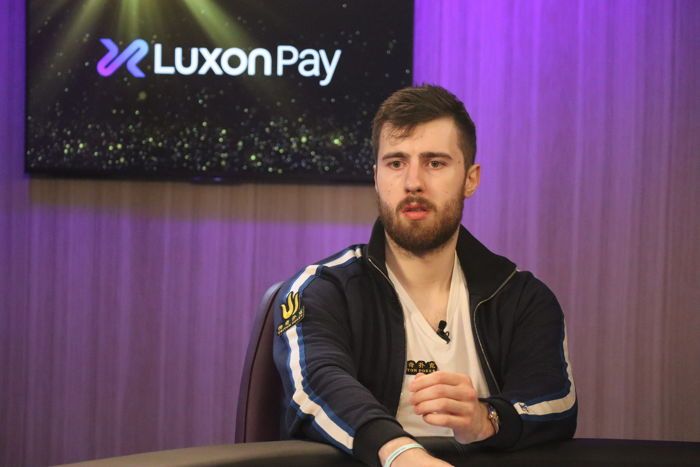 Like Gottlieb, Wiktor Malinowski has walked away with a Super MILLION$ title once before. The Macau-based high-stakes cash game specialist likes to flick in the $10,300 buy-in for this event, and it is a tournament that has been kind to him with him having won more than $2.7 million from it. Malinwoski sits down at this stacked final table with 2,627,257 chips (65.7 big blinds), which are enough for third place at the restart, and which spells bad news for his opponents because he is deadly with a big stack.
GGPoker Super MILLION$ Final Table Payouts
1st – $306,923
2nd – $240,654
3rd – $188,693
4th – $147,951
5th – $116,006
6th – $90,958
7th – $71,319
8th – $55,920
9th – $43,846
Brazil's Bruno Volkmann is one player to watch if you tune into GGPoker's stream. Why? Because the two-time Super MILLION$ champion is running hot. Volkmann won more than $300,000 on June 5 courtesy of one victory and a runner-up finish in two of GGPoker's high roller Sunday events. Volkmann's war chest contains 1,427,275 chips (35.7 big blinds), which puts him in fourth-place at the restart.
Konstas Comes Back From Last To Win The GGOC Super MILLION$ Championship
Fifth-place with 1,312,763 chips (32.8 big blinds) is Mike Watson, another uber-talented tournament specialist who the Super MILLION$ title eludes. Watson has now reached ten Super MILLION$ final tables. No doubt he will want to bank one of the biggest prizes before he heads out to Las Vegas for the 2022 World Series of Poker.
One place below Watson with 988,740 chips (24.7 big blinds) is Conor Beresford, another player who knows what it takes to win this tournament. Beresford triumphed in the Super MILLION$ in March 2022 when the tournament was part of the WSOP Spring Online Circuit. Victory came with $728,028 and a WSOP Circuit ring. Beresford has plenty of work ahead of him if he is to repeat that golden day but he is more than capable of turning things around and causing an upset.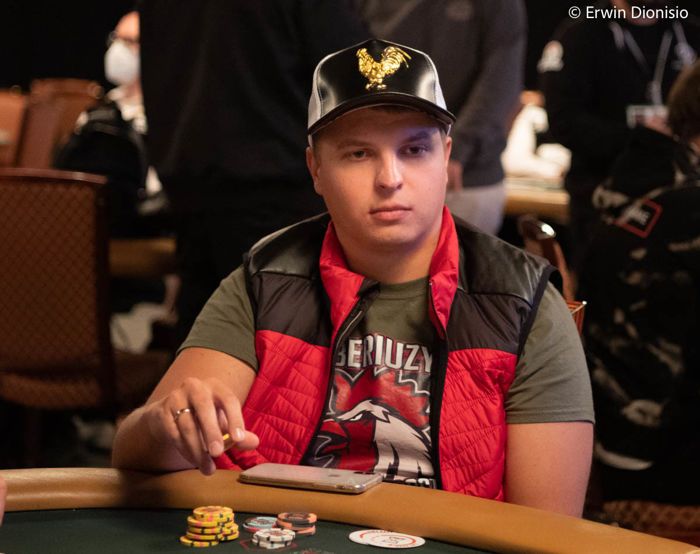 Latvia's Aleks Ponakovs takes a seat at his 13th Super MILLION$ final table and will be hoping it is not unlucky for him. Ponakovs reached back-to-back final tables in February 2022, with his second appearance ending in a victory. Only six people have won more prize money from the Super MILLION$ than Ponakovs. Finishing seventh or higher reduces that number to five. He sits down with 894,398 chips (22.4 big blinds) in his stack.
Andorra-based Spaniard Juan Dominguez is the second-shortest stack going into the June 7 final table; he has 763,658 chips (19.1) to play with. Dominguez has played more than 80 of these events but a victory still eludes him. Should Dominguez turn things around and finish second or better, his winnings from the Super MILLION$ will weigh in at more than $2 million.
Artur Martirosian is the man who is bringing up the rear with 560,154 chips (14 big blinds). Martirosian has won this tournament a joint record five times. Winning today would see him climb above Niklas Astedt and Michael Addamo to six titles won. He has his work cut out, for sure, but stranger things have happened at the poker tables.
[ad_2]

Source link