[ad_1]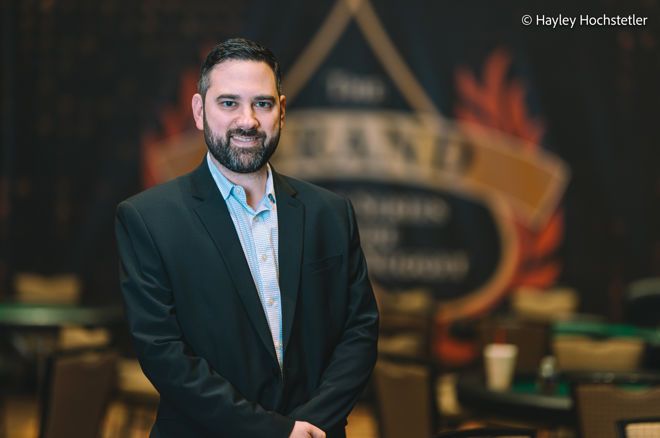 Today, the PokerNews Cup returns with an $1,100 buy-in, $1,000,000 GTD Main Event at Golden Nugget Las Vegas. The man responsible for making it happen, as well as giving away 100 seats to the tournament, was Director of Poker Operations Andy Rich, a longtime poker industry veteran.
The PokerNews Cup is part of the Golden Nugget 14th Annual Grand Poker Series, which features 81 events and offers over $3 million in guaranteed prize money from May 31-July 3. The tournament, which runs June 24-28, will be live reported here on PokerNews, and there will also be a live streamed feature table on Day 2 as well as final table action on Tuesday's Day 3 finale.
As part of PokerNews' continuing Industry Insiders series, we caught up with Andy Rich to learn more about the man making things happen in downtown Vegas' last remaining poker room.
Rich's Origin Story
"I had an amazing childhood and was around gambling for as long as I can remember," Rich said when asked about learning poker. "My Dad had a weekly poker game and taught me how to count cards in blackjack by my early teens. My Mom had a weekly Mahjong game and won practically every football handicapping contest she entered. Her game night always had better snacks. Always Coke, never Pepsi."
He continued: "I love gambling, math, and the psychology of out-thinking your opponents. The first sports bet I remember was $5 against my mom in 1985 on a Vikings vs. Eagles game. My mom had the Eagles. She won, but at least no vig on the bet."
Before finding his way into poker, Rich founded his own record label, Initial Records, in 1992 in Louisville, Kentucky, and then graduated with a Bachelor of Business Administration degree from Haworth College of Business at Western Michigan University in 1996.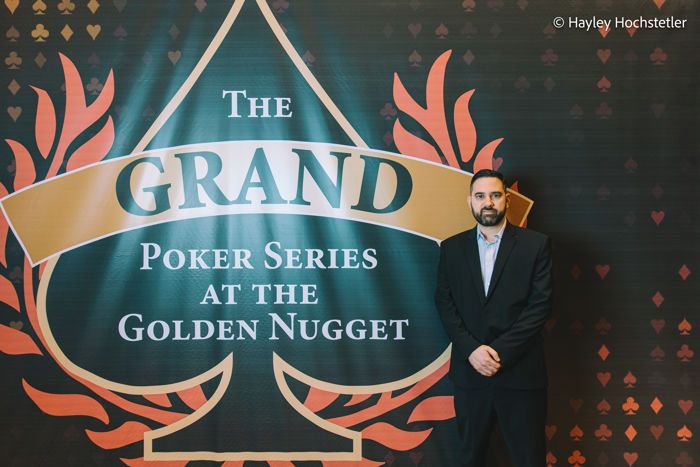 Rich, who enjoys fantasy sports and spending time with his wife and two kids, fell in love with poker more than two decades ago.
"The thing is, I don't just love poker, I obsess over it. I love to play poker. I love to read about poker, talk about poker, write about poker and watch poker online and on TV," he explained. "My passion for the game led me to obtain my first job in a poker room almost 20 years ago, eventually being fortunate enough to become an industry leader."
Eventually, Rich found his way to Sin City.
"My Las Vegas career began in 2005 when I was hired by Harrah's to work in their poker room as a cashier and poker dealer on the famous Las Vegas Strip. Within a year I was running a shift at the World Series of Poker (WSOP) and I worked my way up from there, running several poker rooms in the Harrah's portfolio (now Caesars), and then being named the Operations Director for WSOP at the Rio All-Suites Hotel & Casino, a role I held through 2012."
5 Things to Know About the $1M GTD 2022 PokerNews Cup at Golden Nugget
Finding His Way to Golden Nugget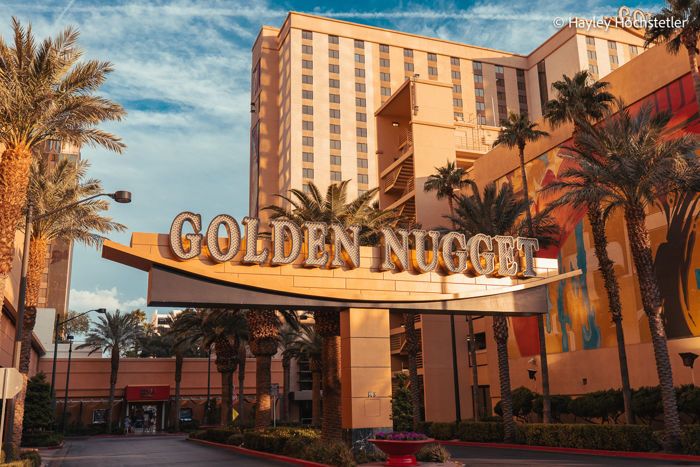 In November 2014, Rich joined Golden Nugget as the Director of Poker Operations, a role he holds to this day.
"I'm responsible for the overall operation, supervision and administration of the poker room, where I spearheaded the growth of the annual Grand Poker Series from 7,000 participants in 2013 to over 32,000 tournament hopefuls in 2019," he said. "That was a few years ago, but it's been a spell since we've been able to run a full tournament series due to being derailed by COVID for several years. We are thrilled to be back in action with a packed schedule of 81 events once again in 2022."
Upon coming on board at Golden Nugget. Rich wanted to make his poker room both a great place to work and a great place to play.
"I also wanted to take my experience from WSOP to build Grand Poker Series into a global brand," he added. "It's truly a thrill to be in charge of one of the most legendary and iconic poker rooms of all time."
As far as memorable moments during his tenure, one that stuck out happened fairly recently.
"That $16,000 pot where Rampage folded pocket kings in April of 2021 was fairly insane. Has there ever been a bigger pot on record in a $1-$2 No Limit game?" Rich recalled.
Here's a Brief History of the PokerNews Cup
The Only Game Downtown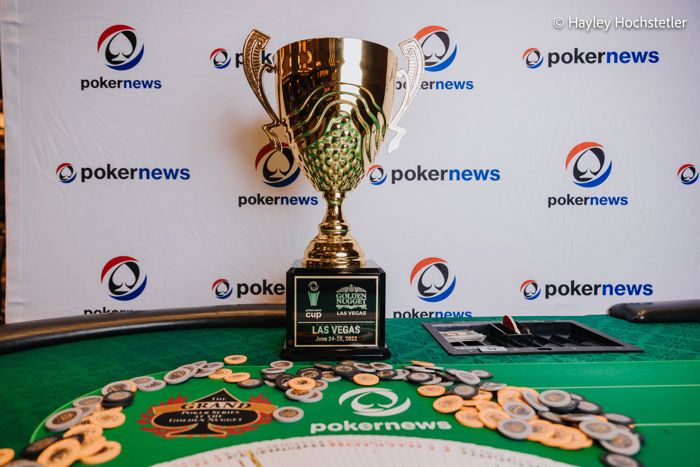 Even though the annual World Series of Poker (WSOP) began across the street at Binion's Horseshoe in downtown Las Vegas, the Golden Nugget is currently the only poker game downtown.
"When it comes to poker I think a rising tide lifts all boats and would welcome another poker room in downtown Las Vegas," Rich said of his room. "I definitely miss being able to play poker at Binion's after a day working at Golden Nugget."
He continued: "The Golden Nugget is one of the most famous poker rooms on the planet. 'The Nugget' is seen by many as the spiritual home of legendary televised poker show High Stakes Poker — with its High Roller Suite being witness to some of the biggest and most dramatic pots in TV history. Several series of NBC's Poker After Dark also have been taped here, as well as head-to-head battles of Face the Ace on NBC."
The Golden Nugget has developed a reputation as a fun place to play thanks in no small part to several popular features including:
Double high-hand jackpots. $3-$6 limit players who hit quads have a chance to win up to $1,198 bonus.
No-limit cash games have no cap on the buy-in, which creates some fantastic action.
They're the last poker room in Las Vegas where $100 bills still play on the table.
They have a progressive Bad Beat Jackpot that pays out the entire table if somebody loses with 1uad deuces or better. The Bad Beat Jackpot starts at $10,000 and grows daily until it is hit and re-sets.
For more information on Golden Nugget check out the PokerNews room review here.
Check the BRAVO app or call the Poker Room direct for an up-to-date Bad Beat Jackpot amount at (702) 386-8383. As a 24K Select Member you will earn $2 an hour in comps while you play in our cash games. The comps can be used at any Golden Nugget Las Vegas restaurant, as well as any Landry's restaurant nationwide.
More Industry Insider Profiles
Executive Editor US, PokerNews Podcast co-host & 2013 WSOP Bracelet Winner.
[ad_2]

Source link