[ad_1]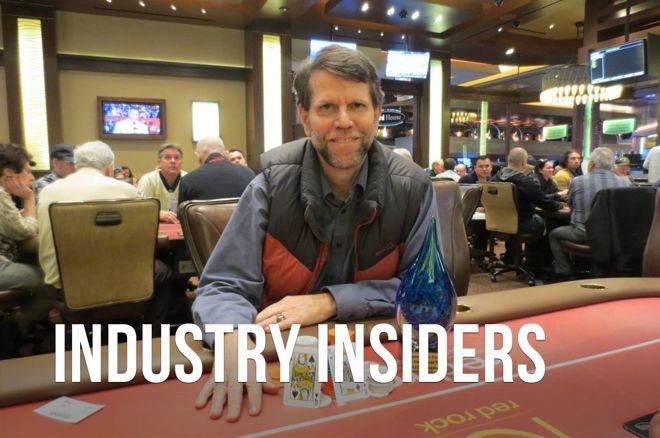 There's no denying that poker players and fans love Player of the Year races, just ask Shaun Deeb and Daniel Negreanu who often compete for World Series of Poker (WSOP) Player of the Year. Likewise, points leaderboards, like the one at Super High Roller Bowl Europe won by Phil Ivey, help fuel competition, while payout structures often pique the interest of players (we're looking at you Allen Kessler).
While we're familiar with POY races and payout structures, have you ever wondered how they're devised? Chances are many of those you follow, such as the WSOP's shift from paying out 10 percent of the field to 15 percent, was designed by Thomas "TomSki" Sanduski, co-founder of the Zimmerle-TomSki POY Method.
PokerNews recently caught up with Sanduski to chat a little more about an often unexplored area of the poker industry.
The Origin of "TomSki"
Sanduski, 60, was born and raised in Omaha, Nebraska but relocated to Las Vegas in 1985.
Sanduski was a track star in high school who became state champion after running the mile at just 4:22 in 1979. He then attended the University of Oklahoma where he graduated with a Bachelor of Science degree in computer science.
"I then moved to Reno for a year before moving to Las Vegas," he said. "I worked at the Las Vegas Hilton Superbook when it opened in 1988. Then in the late 1990s, I worked for a slot machine manufacturer designing new types of video poker games. In the early 2000s, I also wrote a column on video poker strategy for Poker Digest magazine under the nom du plume "TomSki."
As for poker itself, TomSki first learned back in 1977 by playing against his track buddies while a sophomore in high school.
"I immediately fell in love with the game. I tried to read all the books on poker strategy but there were very few available back then. We would follow what little coverage there was on the WSOP Main Event and we took nicknames of the players. I was Bobby 'The Owl" Baldwin. When I moved to Nevada after college, I would play $3-$6 limit hold'em after work. I moved up to $10-$20 limit and was making more at poker than from work, so I quit work at the Hilton and played poker full-time for nine years."
He continued: "Back then limit hold'em was the only game, and no-limit did not become popular until the early 2000s with the explosion of online poker. After quitting my video poker designing job, I took up no-limit hold'em and began to play some tournaments as well, and have been doing that ever since."
POY Peculiarities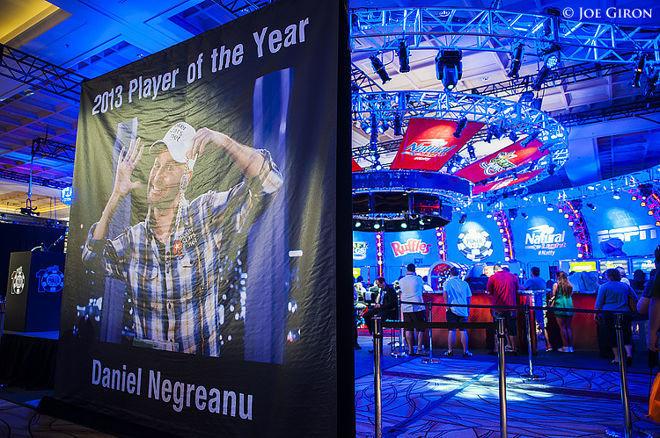 In any sort of points leaderboard or POY race there's a lot of math involved. So what sort of work comes into devising a POY and/or payout formula?
"A good POY formula must carefully balance field size, buy-in, and placement," Sanduski explained matter of factly. "All existing POY formulas used by major venues have some flaws in this regard. They may overvalue high buy-ins, or wins, or undervalue top 5% finishes in large fields, or overvalue min-cashes. Some have caps on field size and buy-ins or number of events rated because their formulas cannot handle outlier events with massive fields or high buy-in amounts. Robert Zimmerle and I have created a POY formula that needs no caps and can more accurately rate tournament performance better than any existing POY in use."
That formula is called the Zimmerle-TomSki POY Method, which accounts for and tapers down the outlier effects of large buy-in events and large field events.
"In 2017, Chris Ferguson won the WSOP POY with an incredible 23 cashes. He eventually won a bracelet in the European leg of the series, but until then, he seemed to have built up most of his points on min-cash type finishes," Sanduski explained. "For example, the WSOP formula at the time awarded 23% of the points given to a win in a 600-player field to a min-cash 90th-place finish. Many, including Daniel Negreanu felt this was too many points for a min-cash."
He continued: "The Global Poker Index POY (GPI) awards 24% for a 600-player field min-cash as well. Our method corrects for this and would award about 7% to a min-cash in a 600-player field. Our method discounted Ferguson's min-cashes enough so that official sixth-place finisher Kenny Hallaert would have won POY under our formula. Hallaert only had 10 cashes, but he won $820k and his average finish was at the 95.5% level vs. $438k and 91.7% for Ferguson. Our method is able to tamp down the outlier effects of large buy-in events and large field events, so we do not need to cap buy-in amounts or field sizes nor limit the number of events counted as the GPI method requires."
Best Free to Play Slots
What About Payouts?
Traditionally, payouts were quite top-heavy favoring the winner of a tournament. In fact, many events during the early days of the WSOP were winner-take-all.
"In 1985 a WSOP $1k buy-in event with 342 players paid only nine places," Sanduski pointed out. "Players complained about this and in the next few years as much as 23% of the field were paid, but then this was scaled back to a standard 10% in the early 1990s. With the massive increase in field sizes after 2003, most payouts failed to adjust the amount paid to first place accordingly, and thus even today too much money is often paid to the winner."
"A move to pay 15% of the field vs. 10% allows for 50% more players to cash and walk away with a positive feeling and more money to enter other events."
He continued: "It no longer makes sense to pay 15% to first place in a 6,000 player field as it does in an 800-player field when 8-9% would be more reasonable. Also, a move to pay 15% of the field vs. 10% allows for 50% more players to cash and walk away with a positive feeling and more money to enter other events. And flattening payouts at the top where the tax rate can be as high as 40% allows for more money to remain in the poker economy."
For Sanduski, a good tournament payout formula needs to have a few parameters in place such as the percent of the field to be paid, (he believes 15% seems ideal), re-entries being treated as an addition to field size, the amount of the min-cash, a log formula for percent paid to first place, and each pay jump should have a larger ratio from top to bottom.
"For example, if first pays 1.5x more than second, then second should pay less than 1.5x more than third, not more than 1.5x," he said. "An exception to this can be made at a few pay jumps at the very bottom of the payouts.
What's Sanduski Up to Nowadays?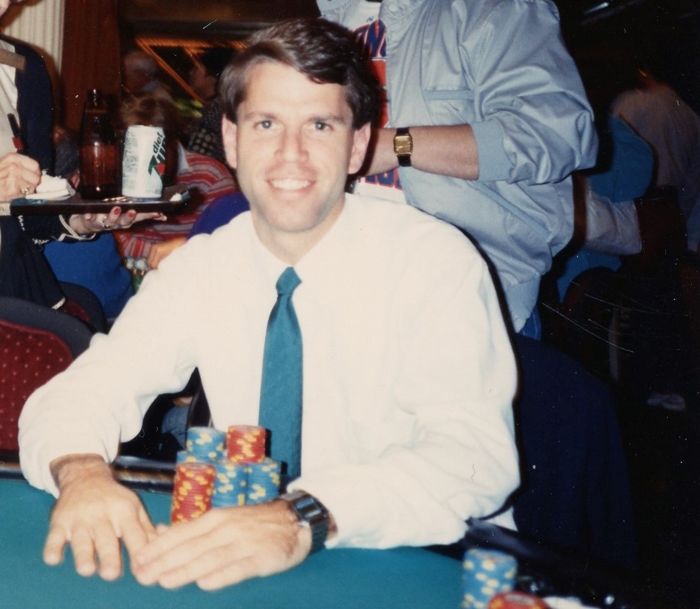 Outside of the poker industry, Sanduski wrote a commercial software program in 1999 called Video Poker Strategy Master that prints out an optimal strategy for video poker players to use so they won't make a mistake when deciding which cards to hold on the deal.
More recently in 2016, he consulted with the WSOP's Jack Effel and Tyler Pipal to recalibrate their payout tables (that would be the payout shift from 10% to 15% of the field.
"I then consulted with Matt Savage at the World Poker Tour (WPT) to make a new payout table for the WPT Main Events," said Sanduski. "I have yet to actively pursue adoption of our POY formula but I hope to do so in the near future."
Additionally, you can sometimes find Sanduski having fun at the $1-$3 no-limit hold'em games in Las Vegas, because like so many who work in the poker industry, he also likes to play too!
Check out more Industry Insiders here!
*Images courtesy of Thomas "TomSki" Sanduski.
Executive Editor US, PokerNews Podcast co-host & 2013 WSOP Bracelet Winner.
[ad_2]

Source link