[ad_1]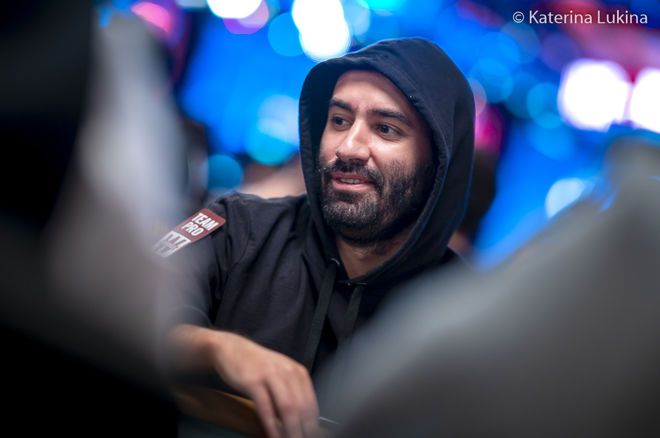 There are very few tournaments that Joao Vieira has not managed to win during his long and illustrious poker career, but every poker player has a nemesis tournament, and the GGPoker Super MILLION$ is Vieira's.
Vieira has played in 72 Super MILLION$ events since GGPoker launched the weekly $10,300 buy-in tournament. He has cashed in a dozen of them and reached nine final tables, won more than $2.1 million, yet that maiden victory still eludes the Portuguese superstar. Vieira has navigated his way through shark-infested waters to take a seat at his tenth Super MILLION$ final table. Is this the day he gets the proverbial monkey off his back?
116-H: $10,300 Super MILLION$ HR Championship Final Table
| Place | Player | Country | Chips | Big Blinds |
| --- | --- | --- | --- | --- |
| 1 | Lev "LevMeAlone" Gottlieb | Mexico | 7,688,464 | 76.9 |
| 2 | Benjamin Rolle | Austria | 6,092,536 | 60.9 |
| 3 | Nick Maimone | Canada | 5,538,222 | 55.4 |
| 4 | Joao Vieira | Brazil | 4,940,982 | 49.4 |
| 5 | Daniel "Tourmination" Petersen | Austria | 4,229,253 | 42.3 |
| 6 | Raffael "BruxoR10" Caiaffa | Brazil | 3,368,265 | 33.7 |
| 7 | Francisco Benitez | Uruguay | 2,724,201 | 27.2 |
| 8 | Eder "BlueMoon" Campana | Brazil | 2,664,985 | 26.6 |
| 9 | Ioannis Angelou Konstas | Ireland | 1,853,092 | 18.5 |
Watch All The Final Table Action Here
Vieira finds himself in fourth place when play resumes at 7:00 p.m. BST on May 31 courtesy of being armed with 4,940,982 chips, or 49.4 big blinds if you prefer new money. While being the chip leader is preferable, obviously, being slotted into the middle of the pack allows Vieira to fly under the radar somewhat, which may suit him.
If Vieira is to win the Super MILLION$ for the first time, he is going to have to catch up to and then overtake some extremely talented players. Lev "LevMeAlone" Gottlieb is one such player. The Mexico-based grinder is well-known for his willingness to re-enter like there is no tomorrow. However, Gottlieb only fired one bullet in this GG Online Championship edition of the Super MILLION$. Gottlieb already has a Super MILLION$ title to his name, having won one during Season 1. His 7,688,464 (76.9 big blinds) stack makes him a likely candidate for another win.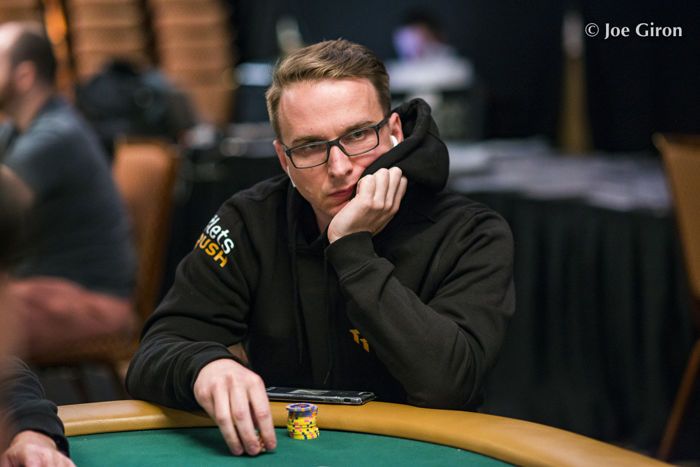 Benjamin Rolle is in the hunt for his second Super MILLION$ victory, and starts his quest for glory armed with an arsenal of 6,092,536 chips (60.9 big blinds). Rolle triumphed in this tournament in February 2022 and walked away with $424,580. Victory today would see Rolle's Super MILLION$ winnings exceed $2 million.
Canada-based American Nick Maimone is the only other player with more chips than Vieira, although the pair are neck-and-neck. Maimone, who is taking a seat at his second Super MILLION$ final table, returns to the fry with 5,538,222 chips (55.4 big blinds). The WSOP bracelet winner will fancy his chances from such a good starting position.
116-H: $10,300 Super MILLION$ HR Championship Final Table Payouts
1st – $735,448
2nd – $567,108
3rd – $437,300
4th – $337,204
5th – $260,020
6th – $200,502
7th – $154,608
8th – $119,219
9th – $91,931
None of the players below Vieira and Co. are what you would consider short-stacked and in the danger zone.
Daniel "Tourmination" Petersen's rare foray into the Super MILLION$ has resulted in him reaching the final table for the first time. Petersen's only previous in the money finish came with a $32,349 payday. He is guaranteed to take home almost three-times that amount even if the unthinkable happens and he crashes out in ninth place, an unlikely scenario considering he has 4,229,253 chips (42.3 big blinds) at his disposal.
Brazil's Rafael "BruxoR10" Caiaffa is playing in only his second Super MILLION$ but he has turned that entry into a final table spot. Caiaffa is only one elimination away from a six-figure haul, and his 3,368,265 stack (33.7 big blinds) leans us towards thinking Caiaffa will achieve that goal.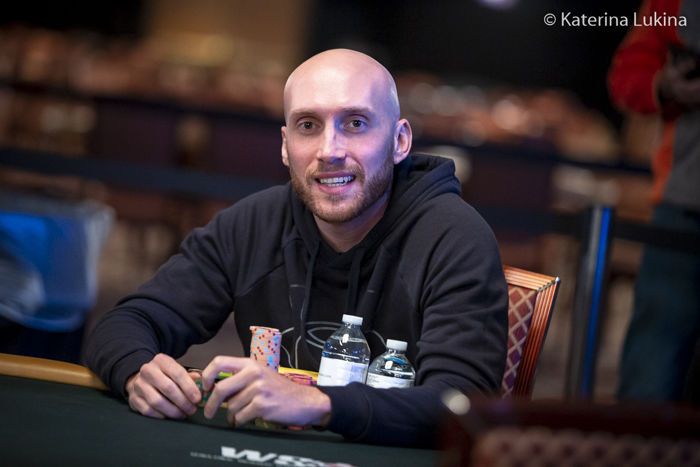 The three shortest stacks when the cards are back in the air are not all that short in reality. Uruguayan star Francisco Benitez, who has never won this event yet accumulated $1.7 million in winnings from 29 tournaments, goes to war with 2,724,201 chips (27.2 big blinds).
Just below Benitez is where you find Eder "BlueMoon" Campana and his 2,664,985 stack (26.6 big blinds), with Ioannis Angelou Konstas bringing up the rear with a still workable stack of 1,853,092 (18.5 big blinds).
[ad_2]

Source link