[ad_1]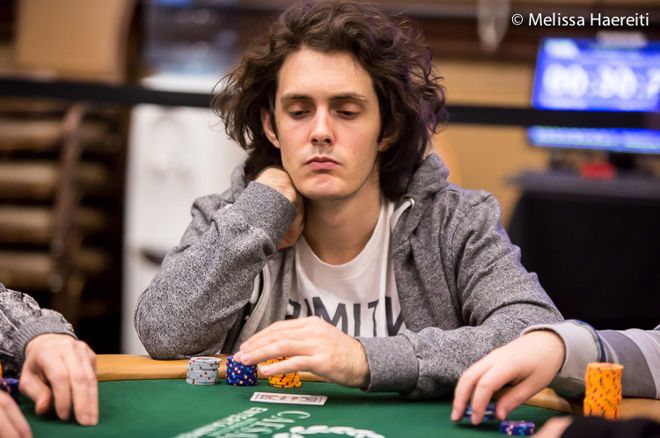 If anyone has the credentials to write and produce a biopic about the eventful life of poker legend Doyle Brunson, it might be Justin "Boosted J" Smith. A former high-stakes poker pro turned Hollywood producer, Smith has personally battled on the felt with "Texas Dolly" and remains connected to the high-stakes community.
Earlier this month, PokerNews reported that a Doyle Brunson biopic is in the works for Radar Pictures, which has produced Jumanji and The Last Samurai, with Smith at the helm. With the film still in the early development stage, Smith took some time to chat with Chad Holloway on the PokerNews podcast about the upcoming biopic, how he got involved and future poker-related projects.
Here is some of what emerged from that conversation, which can be viewed in its entirety below.
From High-Stakes Pro to Hollywood Producer
During his appearance on the PokerNews podcast, Smith said that he moved to Los Angeles more than a decade ago and began playing in local poker games, where he met people working in the film industry.
"And that kind of inspired what I'm doing now, which is producing films and … writing films and TV shows," he said.
Given his experience in the high-stakes gambling world, Smith said he has wanted to put out a poker-related film or project for some time. But he admitted that, until recently, he hadn't considered doing a biopic on Brunson, whose life is filled with seemingly endless tales of playing on the dangerous Texas road gambling circuit, battling with poker legends like Johnny Moss and Stu Ungar and placing massive prop bets on golf and other non-poker activities.
"I never really thought to do a Doyle movie, to be honest," he said. "I thought it was maybe off-limits or something … I'm not sure really what I thought. I have a lot of ideas, I have a notepad of ideas for movies that goes very, very long … but the Doyle one wasn't on there, and I don't know how it wasn't on there now that I'm involved in it. I think I just kind of for whatever reason, maybe subconsciously, I felt like it was just not available or out of reach in some kind of way. Because I just felt like it would have been done if it could be done already."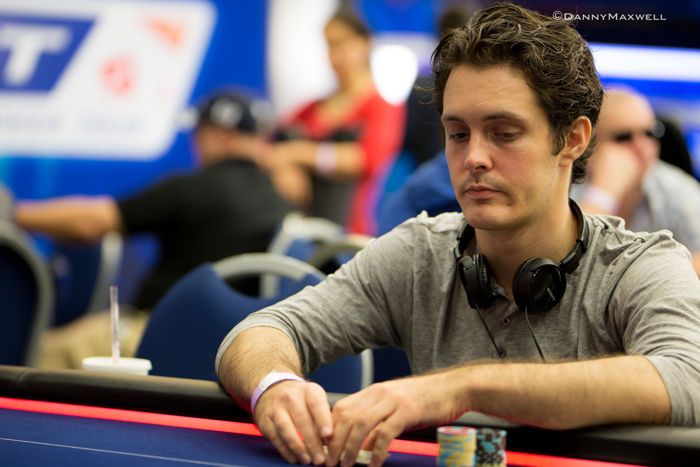 But when Jack Binion suggested Smith lead the project, Smith said he was immediately interested. After a meeting with Brian Balsbaugh, the founder and CEO of Poker Royalty who Smith called a "superstar agent of poker," Smith headed to Vegas to have lunch with Brunson and get his blessing for the film.
"Having Doyle's blessing is absolutely critical and necessary," Smith noted. "It wouldn't be done without it. We don't really believe in doing anyone's story unless we collaborate fully with them … And thankfully, Doyle's entrusted us to do it, and we're going to definitely come through."
Best Free to Play Slots
'People Don't Know About Doyle's Story'
Smith called it "a writer's dream to do a movie (based on a life story) like Doyle's," whose experiences in the poker world are documented in his 2009 autobiography The Godfather of Poker.
"People don't know about Doyle's story. Poker people do, they hear some legendary stories, but also I don't think people really know the man of Doyle. They know him as a gambler, but they don't really know the man.
"I'm working on quite a few projects right now, writing and producing, but the Doyle one is on top of (my) mind all day, every day," Smith said. "Just focusing on all the different angles of the movie."
But don't expect the Brunson biopic to merely be a retelling of Brunson's autobiography.
"We're not adapting the book, but it's Doyle's life story," he said. "And I just found out a lot of things about Doyle that I actually didn't really know, and I don't think anyone else knows, to be honest."
Smith continued, "People don't know about Doyle's story. Poker people do, they hear some legendary stories, but also I don't think people really know the man of Doyle. They know him as a gambler, but they don't really know the man. I didn't until I really got to know him a little bit more through this process. And I think it's all very connected with the relationship of him as a person and him as a gambler and such."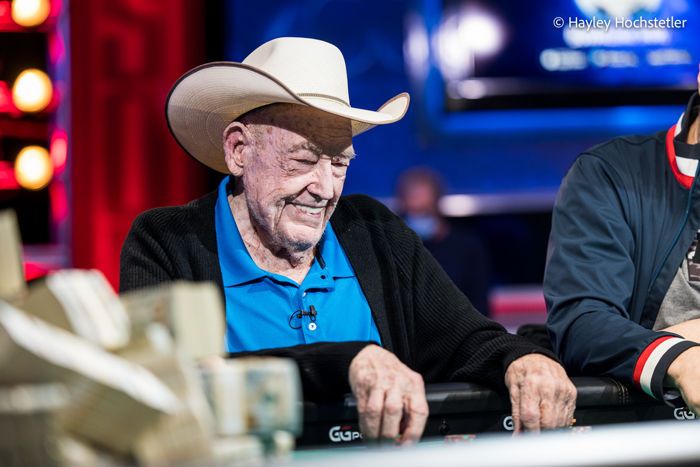 Without revealing too much about what will be in the film, Smith said he was "just really, really excited because this Doyle movie is epic."
"It's going to be an epic movie," he said.
The Queen's Gambit of Poker?
In addition to talking about the upcoming Brunson biopic, Smith mentioned that another poker production may be in the works: a TV series that would serve as the "The Queen's Gambit of Poker," a miniseries that significantly boosted the public's interest in chess when it aired in 2020.
"I think that there's definitely a Queen's Gambit of poker," he said. "That could very much happen. There's potentially something else brewing besides the Doyle movie. It's a totally different thing. Very excited about it. These are such obvious things to do."
Smith didn't give away any details but noted that "there's a few other gambling stories that I want to do out there."
"The gambling world's a fascinating place with fascinating characters," he said. "Which, at the end of the day, the characters are critical, because how we relate to people and how we relate to characters is very informative and it can be very fulfilling in digesting these characters in different ways."
PokerNews will monitor developments in the Doyle Brunson biopic in the coming months. Be sure to follow Smith on Instagram at @boostedJ for updates on the film.
Listen to Justin "Boosted J" Smith on the PokerNews Podcast here!


[ad_2]

Source link