[ad_1]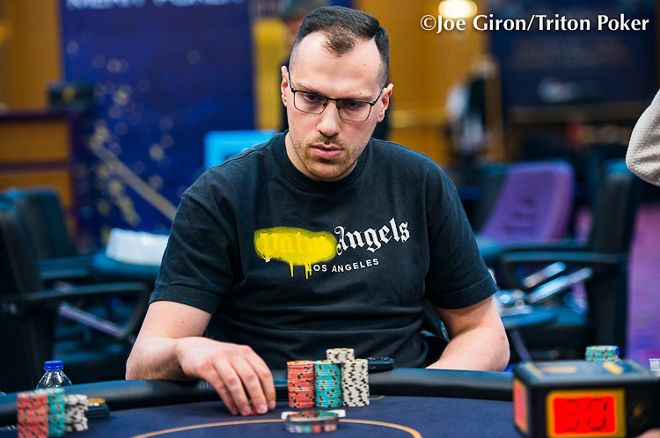 The GGPoker Super MILLION$ is widely regarded as the toughest weekly online poker tournament, but it appears that Russian superstar Artur Martirosian did not get that particular memo.
Martirosian came out of the GG Online Championship edition of the Super MILLION$, a result that came with an impressive $557,636. Amazingly, despite the ridiculously stacked fields this tournament creates, this was the fifth time Martirosian has left all his opponents in his wake. Winning five Super MILLION$ events ties Martirosian with poker royalty Niklas Astedt and Michael Addamo in terms of events won. We would not put a sixth title past Martirosian based on this performance.
Super MILLION$ Final Table Results
| Place | Player | Country | Prize |
| --- | --- | --- | --- |
| 1 | Artur Martirosian | Russia | $557,636 |
| 2 | Fedor Holz | Austria | $429,996 |
| 3 | Aleks Ponakovs | Latvia | $331,572 |
| 4 | Christian Rudolph | Austria | $255,677 |
| 5 | Andrii Novak | Ukraine | $197,154 |
| 6 | Gab Yong "GabD" Kim | Hong Kong | $152,026 |
| 7 | Christopher Puetz | Austria | $117,228 |
| 8 | LUCKY88889999 | Singapore | $90,395 |
| 9 | Wiktor Malinowski | Macau | $69,704* |
*denotes player busted on Day 1
The final table got underway with only eight players instead of nine because "Zangezund" and Wiktor Malinowski crashed out during the same hand at the end of Day 1 on May 8. Those eight became seven when "LUCKY88889999" busted during the 40,000/80,000/10,000a level. LUCKY88889999 min-raised to 160,000 under the gun with pocket aces, Gab Yong "GabD" Kim three-bet all-in for 1,103,996 in the hijack with pocket tens, and LUCKY88889999 snap-called. Kim was a massive underdog preflop but soared into the lead courtesy of flopping a set of tens. The turn and river provided no drama, and LUCKY88889999 busted in eighth place for $90,395.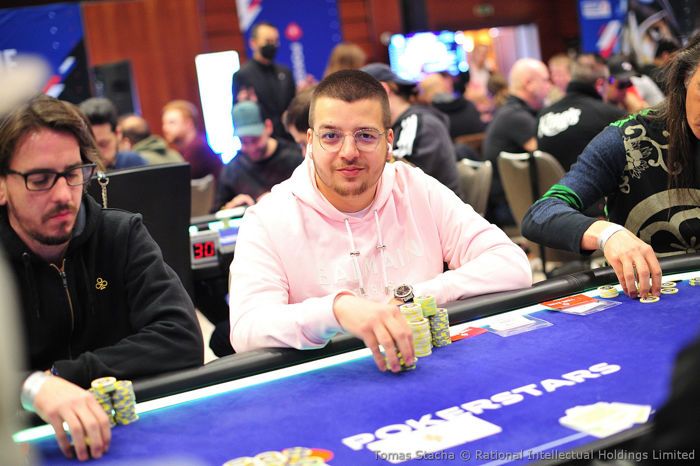 Christopher Puetz joined LUCKY88889999 on the sidelines after being eliminated in seventh place, a finish with $117,228, the first six-figure haul of the evening. Puetz came unstuck after losing a coinflip against Martirosian. A min-raise from Martirosian to 240,000 was three-bet to 1,440,000 by Puetz; that raise left only 7.8 big blinds behind. Martirosian set Puetz all-in, and Puetz called. It was pocket tens for Martirosian and ace-jack for the all-in player. The tens held, Puetz headed for the showers, and Martirosian bolstered his stack.
Sixth place and $152,026 went to Kim despite doubling up through Aleks Ponakovs in a battle of the blinds. Kim's stack dwindled to a shade over seven big blinds, so it was unsurprising to see him three-bet all-in with pocket nines after Ponakovs min-raised to 320,000 with king-queen. The action folded to Martirosian in the small blind, and he woke up with ace-king. Martirosian re-shoved, and the active players folded. An ace on the flop sealed the deal for Martirosian.
Ukraine's Andrii Novak was the next eliminated player, his fifth place finish coming with a $197,194 payout. Again, it was Martirosian who dealt the final blow. Fedor Holz folded under the gun, and Martirosian moved all-in for more than 12 million chips because the largest active stack weighed in at less than 2.2 million and the blinds were 80,000/160,000/20,000a. Novak called off his 2,093,528 stack in the big blind with a pair of jacks in the hole, but a three on the flop prematurely ended Novak's impressive run.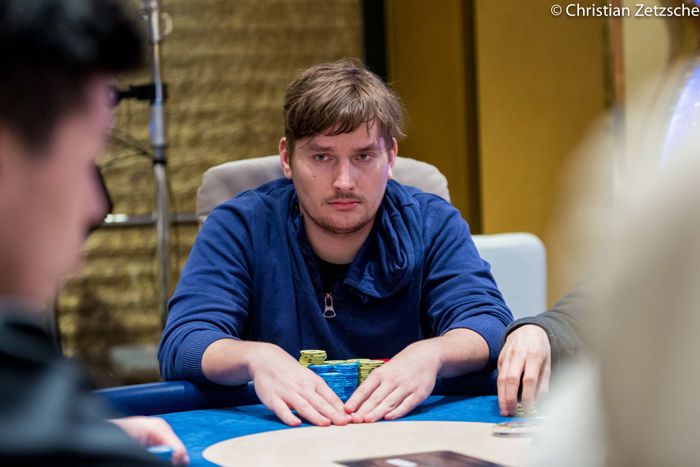 The Super MILLION$ was becoming the Martirosian and Holz show because the talented duo held more than 24.5 million chips between them with the other two finalists holding a combined 3.9 million.
Holz claimed the tournament life of Christian Rudolph when Rudolph opened to 1,000,000 at the 100,000/200,000/25,000a level, and called off the 791,746 chips he had behind when Holz three-bet from the big blind. It was ace-seven for Rudolph but ace-king for Holz. The king-kicker in Holz's hand proved more than enough to reduce the player count by one.
Unsurprisingly, Ponakovs busted in third place to send the tournament into the heads-up stage. Ponakovs ripped in his last six big blinds from the small blind with ace-try after Martirosian opened on the button. Martirosian called with ace-king and the rest is history.
That hand gave Martirosian a 17,534,969 to 11,065,031 advantage of GGPoker Global Ambassador Holz. Almost immediately, Holz requested to talk about a deal but then removed his request during the first heads-up hand.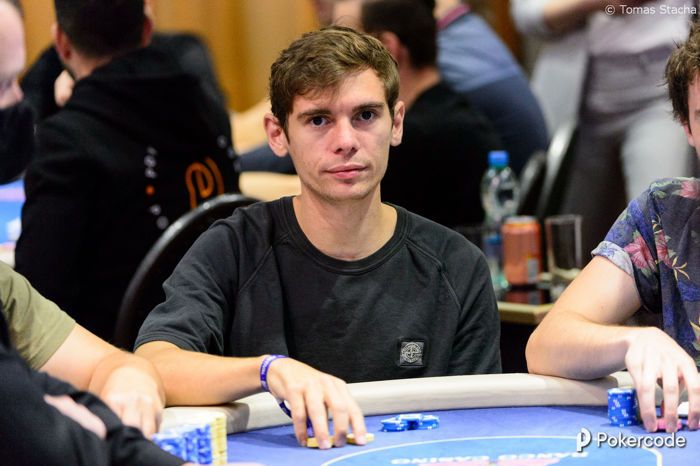 A cooler hand where Martirosian made a queen-high flush against Holz's jack-high flush on a four-flushed board put the ball firmly in the Russian's court. The final hand followed a similar path. Holz limped with eight-seven and Martirosian checked with jack-seven, with each player having a club. The flop fell nine-eight-ace with two clubs, and Martirosian check-called a 300,000 continuation bet. The king of clubs saw both players check, leading to the nine of clubs on the river, which gave both players a flush but Martirosian held the better flush. Martirosian moved all-in for effectively twice the size of the pot. Holz tanked for 30 seconds before calling and seeing the bad news.
Holz finished in second place and saw $429,996 head to his account balance, leaving Martirosian to walk away with his record-tying fifth Super MILLION$ title and $557,636 in cold, hard cash.
[ad_2]

Source link