[ad_1]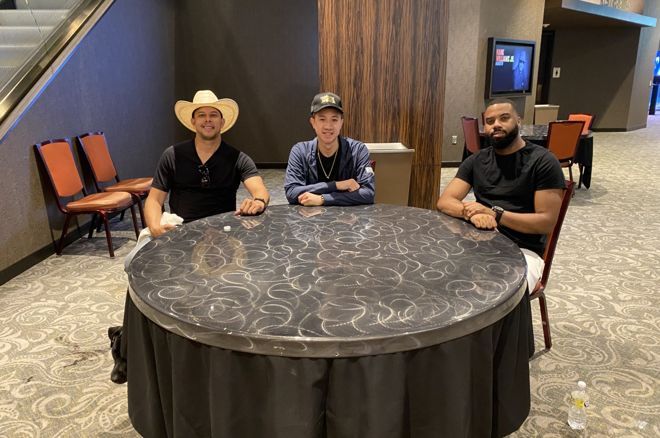 Fourteen players, some of whom are in attendance at the WPT Choctaw Main Event, will have the backing this summer at the World Series of Poker (WSOP) from Houston sports betting legend Jim McIngvale (aka "Mattress Mack"), and they look to reinvent the image of poker stables following the Bryn Kenney alleged cheating scandal.
Mattress Mack, who generated his wealth as the owner of the Gallery Furniture mattress chain (hence the nickname), is known to place seven-figure wagers on sporting events such as the Super Bowl and NCAA Tournament. Next month, he'll make an investment on some talented local poker players, including DJ Alexander, Will Nguyen, and Will Leffingwell, whom PokerNews spoke with at Choctaw prior to the start of Day 1b.
"I think it makes people think that players in the same stable are trying to play together," Leffingwell said of the image of poker stables that Kenney may have created. "Online it could happen, but I feel like live if people are smart enough in fields of 2,000 or 3,000 players, they can see that it's almost impossible to play together."
They've already created a team name — the Poker Stallions — and have Instagram and YouTube pages set up with plans of chronicling their journey throughout the summer.
Staked by Mattress Mack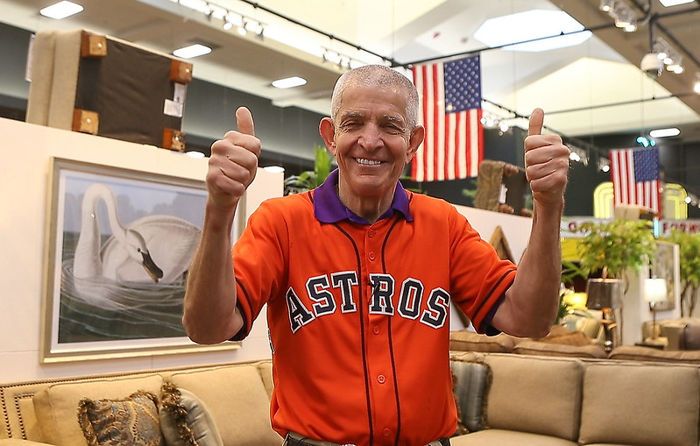 Leffingwell, a Houston poker pro, ran deep at Choctaw back in January, taking 19th in a WSOP Circuit event. Last summer, he finished runner-up at Prime Social in a no-limit hold'em tournament for over $150,000, especially impressive considering he's more of a cash game specialist. Mattress Mack took notice of his talents and decided he wanted to invest some money in poker.
"(Mattress Mack) told a friend of mine he wanted to meet me, so I ended up meeting him and he told me he wanted to put some people in the Main Event this year," Leffingwell said. "So, he told me, I need a Cowboy to find me some horses to go out there (to Las Vegas) this summer."
Best Free to Play Slots
Leffingwell put together a team of Houston-area pros — 14 players — who will all live together and compete on the same backing at the 2022 WSOP in Las Vegas. McIngvale will give each of them $40,000 to spend on tournaments, $10,000 of which will cover the cost of the Main Event. He's also paying for their travel expenses. In total, he's investing $560,000 in the team.
The roster of players is headlined by Alexander, who won a WSOP bracelet last fall in the $1,000 Flip & Go No-Limit Hold'em event, a $180,665 score. But it wasn't even close to his largest cash ever.
In 2017, he finished runner-up in the $1,500 WSOP Millionaire Maker for $754,499 and has $2.8 million in lifetime live tournament cashes according to Hendon Mob. Alexander, one of the top pros in Houston, is firing his second bullet in the WPT Choctaw Main Event Saturday after a rough Day 1a session.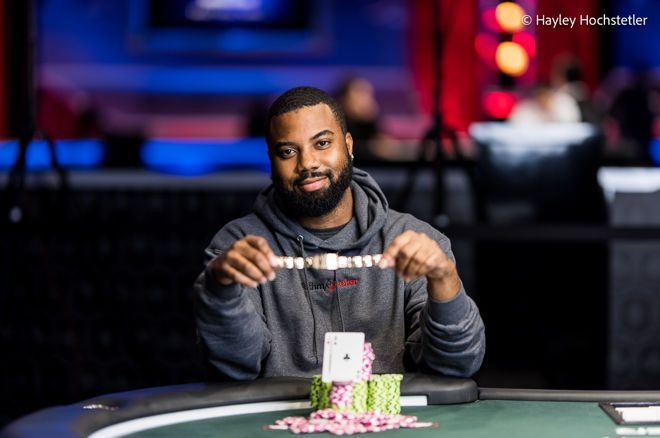 Details of the Backing Arrangement
McIngvale's 14 poker horses are all essentially freerolling this coming summer, but the pressure to win is every bit as high as if they were playing on their own dime. That's because the Houston sports fanatic is giving them an opportunity to earn potentially life-changing money.
The trio of horses PokerNews spoke with explained that McIngvale will allow them each to keep 40% of their individual profits. He'll pocket most of the rest of the winnings, and the player who wins the most over the course of the summer will receive an additional financial bonus.
Although each player will be playing individually, they're all incentivized to support each other. The more money the team as a whole profits, the bigger the bonus payouts will be at the end of the summer. And the players on the team are all friends, so they want each other to succeed regardless.
Each player can individually select summer events to play, including tournaments outside the WSOP in Las Vegas. But there will be some team strategy involved in selecting those events, as Leffingwell explains.
"If there's a big Venetian field and a big Wynn field and a big WSOP field on the same day, we want to kind of put a couple of us each in one so we can have a chance to win three first prizes instead of all of us playing the same tournament," Leffingwell said. "But I think different players are going to employ different strategies."
Members of the team will each have $30,000 to spend on tournaments throughout the summer beyond the WSOP Main Event. It will be imperative of them to choose wisely because those who don't turn a profit won't make a dime, and that would be a disappointing summer. Any player who turns even a small profit will be eligible to receive a bonus from Mattress Mack.
There will be team and individual strategies in play when determining the best events to enter.
"I'm playing a fairly full schedule (this summer), pretty much everything up to $10k," Alexander said, explaining that there's prestige that comes with playing in the WSOP, but also acknowledging there are other events he'll compete in if the value is better.
A Love for Choctaw
Leffingwell is competing in the WPT Choctaw's featured event at a casino that he finds nostalgic. Back in the early 2000s, he made some lifelong friends at the Southern Oklahoma casino who will be part of the Poker Stallions this coming summer. And they all have nicknames he wanted mentioned.
Mattress Mack's Poker Stable
| Real Name | Nickname |
| --- | --- |
| Will Leffingwell | "The Poker Cowboy" |
| Bob Cote | "Tattoo" |
| Pejman Niyati | "Prime Time Premo" |
| Dejaunte "DJ" Alexander | "Flip & Go DJ" |
| Will Nguyen | "Trilly" |
| Matt Colvin | "Crazy Matt" |
| David Mzareulov | "Russian David" |
| Scott Dulaney | "Fireman" |
| Logan Hewett | "Wookie" |
| Kris Burchfield | "Sonny" |
| Jerry | "The Joker" |
| Kyle Arora | "Diamond Hands" |
"This has always been a special place to me," Leffingwell said of Choctaw Casino. "I met Will (Nguyen) here, I met five or six of the Stallions here over 10 years ago probably, so it's pretty cool that we're here now."
For now, the Poker Stallions will focus on the action in the World Poker Tour, and perhaps we'll see one of them at the final table on May 26, which takes place in Las Vegas. It sure would be a great way to start the summer, and would likely make Mattress Mack feel more comfortable in his investment.


[ad_2]

Source link