[ad_1]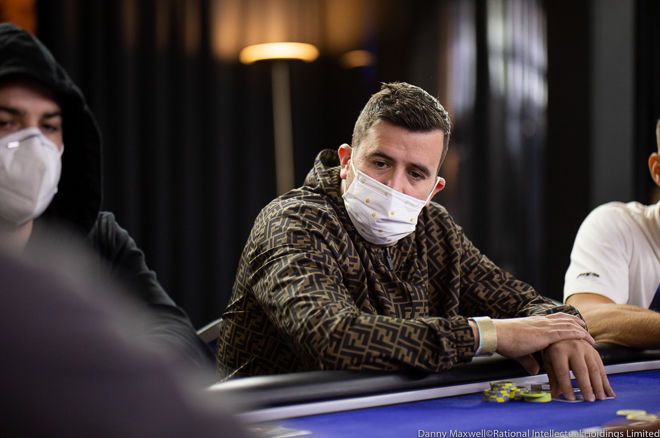 The 2022 World Series of Poker (WSOP) is in full swing over in fabulous Las Vegas but there are still some massive online poker tournaments taking place in the virtual world. The Super MILLION$ at GGPoker is one such event. It has reached its star-studded final table and will award one lucky winner a cool $295,534 on June 14.
A field of 136 entrants who have so far given the 2022 WSOP a swerve, created a $1,316,000 prize pool that the top 15 finishers won a slice of. Michael Addamo was the unfortunate bubble boy in this event, his elimination paving the way for such stars as Daniel Dvoress, Mikita Badziakouski, Aleks Ponakovs, and final table bubbler Joris Ruijs to see a return on their $10,300 investment.
Super MILLION$ Final Table Chip Counts
| Place | Player | Country | Chips | Big Blinds |
| --- | --- | --- | --- | --- |
| 1 | Daniel "Tourmination" Petersen | Austria | 3,251,717 | 92.9 |
| 2 | Marcelo Asensio | Brazil | 2,254,415 | 64.4 |
| 3 | Andras Nemeth | Hungary | 2,080,356 | 59.4 |
| 4 | Mark Radoja | Mexico | 1,411,018 | 40.3 |
| 5 | Jamil Wakil | Canada | 1,410,793 | 40.3 |
| 6 | Lev "LevMeAlone" Gottlieb | Mexico | 1,214,500 | 34.7 |
| 7 | Tyle "TheRayGuy" Cornell | Mexico | 836,197 | 23.9 |
| 8 | Patrick "chrisbenoit" Brooks | Mexico | 588,696 | 16.8 |
| 9 | Paulo "Agorist" Brombim | Brazil | 552,308 | 15.8 |
Watch All The Final Table Action Here
Andras Nemeth returns to the action from 7:00 p.m. BST on June 14 armed with 2,080,356 chips, or 59.4 big blinds. Those chips are enough to place Nemeth third when play resumes, and give him a great chance of winning his third Super MILLION$ title of Season 2. Nemeth has cashed 13 times from 36 events, reached six final tables, and one two titles. Do not bet against him completing a hattrick of Super MILLION$ victories later today.
Only chip leader Daniel "Tourmination" Petersen (3,251,717) and Brazil's Marcelo Asensio (2,254,415) have more chips that Nemeth right now. The former holds a commanding lead and will double their Super MILLION$ Season 2 winnings with a second-place or better finish this evening. Asensio has navigated his way to his first Super MILLION$ final table, and will walk away with his largest score from this tournament if he is not the first player out of the door.
ClubGG Offers Bubble Protection For Eight 2022 WSOP Events
Super MILLION$ Final Table Payouts
1st – $295,534
2nd – $230,800
3rd – $180,245
4th – $140,764
5th – $109,930
6th – $85,851
7th – $67,046
8th – $52,360
9th – $40,891
Mark Radoja has found himself at a Super MILLION$ final table on eight occasions, including this one, but his first victory still eludes him. The Mexico-based Canadian returns to the fray with a 1,411,018 stack in front of him, or 40.3 big blinds. Radoja should be quietly confident about finally becoming this event's champion.
Fellow Canadian Jamil Wakil (1,410,793) has a near identical stack as Radoja. Wakil is not a regular in the Super MILLIONS, having played only nine of them during his career, but he will not be fazed by the large pries that await and could benefit from being able to fly under the radar when the cards are back in the air.
Lev "LevMeAlone" Gottlieb finished second to Wiktor Malinowski in last week's Super MILLION$ and has reached back-to-back final tables. Gottlieb is armed with 1,214,500 chips (34.7 big blinds), which are substantial enough to secure sixth place right now. The final table seat draw will play a significant role in whether Gottlieb makes a comeback and wins what would be his second victory in this $10,300 buy-in affair.
Seventh-place at the restart belongs to Tyler "TheRayGuy" Cornell, who sits down at what is his sixth Super MILLION$ final table of the season. Cornell has banked almost $1.18 million from this tournament during the current season thanks, in part, to 12 cashes and five final table appearances. His war chest contains 836,197 chips (23.9 big blinds).
The two players below Cornell have plenty of work ahead of them if they are to cause an upset and go from a short stack to a Super MILLION$ champion. Patrick "chrisbenoit" Brooks is a British grinder based in Mexico. Brooks has 588,696 chips (16.8 big blinds) at his disposal. Brooks has cashed in this tournament twice before but this is his first rodeo at the final table.
Paulo "Agorist" Brombim of Brazil is the shortest stack when play recommences; he has 552,308 chips (15.8 big blinds). The Super MILLION$ has not been kind to Brombim, who has one cash from 21 bullets, but came put things right by turning his short stack into one of of the tournaments' larger payouts.
[ad_2]

Source link