[ad_1]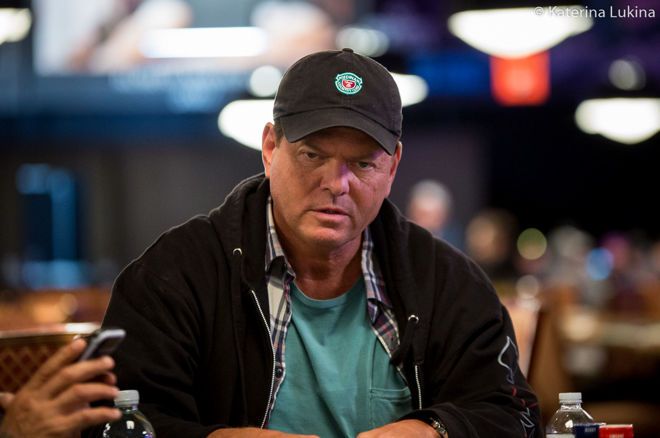 Longtime professional poker player Cory Zeidman has been indicted for allegedly operating a sports betting "fraud scheme" in which he defrauded victims out of millions over a 15-year span.
An indictment in the United States District Court for the Eastern District of New York unsealed on Wednesday, May 25 charges Zeidman with "conspiracy to commit wire fraud, mail fraud and money laundering conspiracy in connection with a sports betting fraud scheme he operated from Long Island and Florida."
Zeidman, who won a World Series of Poker (WSOP) bracelet in 2012, was arrested in Florida on Wednesday morning and will make his initial federal court appearance in Miami.
Multi-Million Dollar Scheme
The 13-page indictment, initially filed on May 17, alleges that Zeidman held a leadership role in the "Phoenix Organization" from January 2004 to March 2020 and that he and his co-conspirators "placed advertisements on the radio in various markets throughout the United States, which falsely advertised a 'sophisticated white-collar approach to gathering sports information' and promised 'wagering as investing, not high-risk gambling.'"
The radio advertisements instructed listeners to call a telephone number "to receive information that could be used to win when wagering on sports events," the indictment reads. When the victims called that number, Zeidman and his co-conspirators allegedly told the victims "that certain sporting events were predetermined, or 'fixed,' and that Zeidman … knew the outcomes of the events."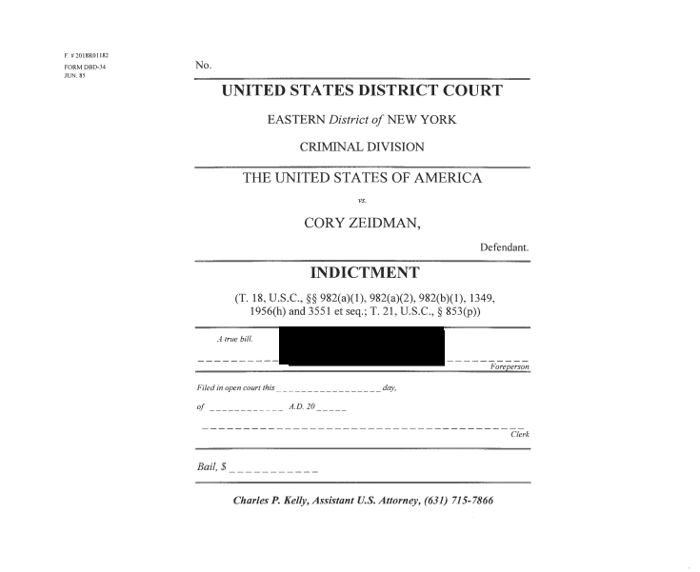 Additionally, Zeidman is accused to have falsely claimed to have "privileged" or inside information about the sporting events and "falsely claimed that there was no risk associated with their wages."
In exchange for the information, which prosecutors say "was either fictitious or obtained from an internet search," Zeidman and his co-defendants demanded the victims pay fees and are accused to have collected more than $25 million in fees between 2004 and 2020.
"As alleged, Zeidman defrauded his victims, stole their life savings and persuaded them to drain their retirement accounts to invest in his bogus sports betting group, all so he could spend it on international vacations, a multi-million dollar residence and poker tournaments," US Attorney Breon Peace said in a press release. "Today's indictment serves as a reminder to all of us to be wary of so-called investment opportunities that purport to have inside information, as they are really a gamble not worth taking."
Zeidman is further accused of conspiracy to commit wire fraud and mail fraud, as well as conspiracy to commit money laundering.
Zeidman apparently used a variety of aliases when conducting the fraud: Richard Barnes, Walter Barr, Mr. Carlyle, Ray Palmer, Rick Cash, Elliot Stern, Gordon Howard, David Coates, Simon Coates, Paul Knox, Mark Lewis, Joel Orenstein and Steve Nash. He also used company names, including Gordon Howard Global, Ray Palmer Group and Grant Sports International.
Best Free to Play Slots
Bracelet Winner
Zeidman, 61, has had a lengthy career in poker that dates back to at least 1997, when he finished eighth in a $1,500 buy-in Seven-Card Stud event at the WSOP for $8,481.
In May 2004, just a few months after the sports betting scheme is alleged to have begun, Zeidman finished fifth in the WSOP's $5,000 buy-in Seven Card Stud World Championship to earn $44,000.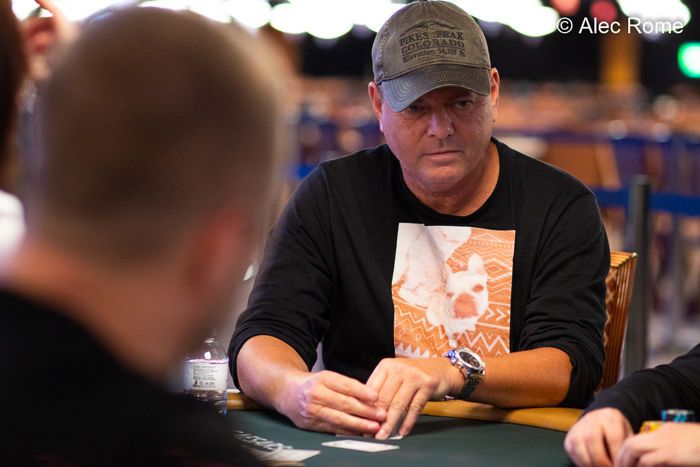 Clearly a stud specialist, Zeidman earned his maiden WSOP bracelet in 2012 when he took down Event #4 $1,500 Seven-Card Stud for $201,559.
Zeidman also had his moments in front of the cameras, having appeared on a number of poker productions and memorably winning a cooler against Jen Harman in the 2005 WSOP Main Event in a straight-flush-versus-full-house hand.
Zeidman, who has $691,141 in career earnings, according to the Hendon Mob, played at the 2021 WSOP but didn't find any cashes. His most recent cash came at the World Poker Tour (WPT) Seminole Hard Rock Poker Showdown in March, where he finished 12th in a $400 buy-in pot-limit Omaha event for $960.
The federal case against Zeidman is being prosecuted by Assistant US Attorneys Anthony Bagnuola, Charles P. Kelly and Diane Beckmann. PokerNews will monitor the case and follow up on any developments.
[ad_2]

Source link