[ad_1]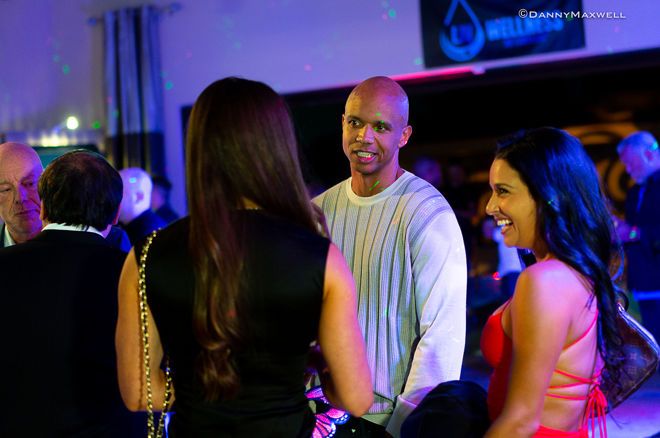 Phil Ivey's odds of collecting on the $1.9 million line of credit he gave a Las Vegas cannabis dispensary investor may have decreased as the company he's suing has filed for bankruptcy protection.
On April 11, a company Ivey originally helped bankroll back in 2014 — NuVeda, LLC — filed for Chapter 11 bankruptcy. In June 2020, the poker pro was part of a lawsuit filing against NuVeda and its subsidiaries involving two other plaintiffs — Shane Terry and Dotan Melach, seeking money owed from a business loan and an equity stake in the company.
That lawsuit still has yet to be settled. According to court documents obtained by PokerNews, Ivey was originally given a 3% equity share in exchange for a nearly $2 million line of credit he gave the business. At the time, NuVeda greatly benefited from the 10-time WSOP bracelet winner's money and financial standing.
"Ivey's significant business experience and financial resources not only provided a solution in support of NuVeda's business strategy, but also provided critical proof of financial viability in support of Nuveda's competitive application, including the amount of taxes paid," the lawsuit states.
The Poker Hall of Famer was initially listed and approved as an owner by the State of Nevada on all six of NuVeda's licenses.
Lost Equity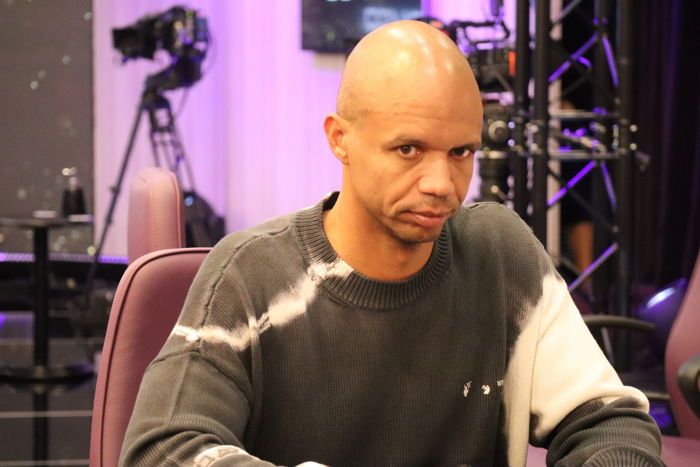 Terry, a co-plaintiff, was promised $1.75 million for his 23% interest in the business but was only paid around $250,000. Both Ivey and Terry have since allegedly had their shares snatched by co-owners Pejman Bady and Pouya Mohajer without the written consent of the plaintiffs.
"Shane Terry was supposed to have been paid $1.75 million for his interest, but he only ever received $250k," Adam Stein-Sapir, a bankruptcy expert with Pioneer Funding Group, LLC told PokerNews. "Ivey was supposed to have retained a 3% interest but that appears to have been completely eliminated. It's unclear how much Ivey advanced on the $1.9 million line of credit or whether that has been paid back."
---
Free to Play Slots in the US
According to court documents, in December 2015, NuVeda's annual license paperwork was due with the State of Nevada. During this time, Bady is alleged to have falsely submitted documentation with the state removing Ivey's license interest and redistributed it to himself and Mohajer.
As Stein-Sapir stated, the amount drawn on the $1.9 million line of credit is unknown, as is the amount that has been paid back to Ivey, but the 2022 Super High Roller Series Europe champion has been fighting an ongoing legal battle to retain his 3% equity stake in the company.
Protecting Assets
Bady and Mohajer remain the key principals of NuVeda and its subsidiaries, which still own two dispensaries under The Sanctuary name — one in North Las Vegas and the other in the Downtown area, and Ivey is supposed to have interest in those stores. However, NuVeda has recently filed for Chapter 11 bankruptcy, which could make it even more difficult for Ivey to collect.
As Stein-Sapir explains, the bankruptcy filing stops the state court litigation and turns the case over to a bankruptcy judge.
"Companies take this action to preserve assets and give themselves breathing room to try to work out a deal with creditors, instead of assets being sold in a fire sale or allowing a creditor to foreclose and take title to them," the bankruptcy expert said.
Ivey and Terry are listed along with two other creditors in the Chapter 11 filing. Bankruptcy documents indicate NuVeda claims to have less than $50,000 in assets and between $1 million and $10 million in liabilities.
Ivey won two events during the recently completed Super High Roller Series Europe in Cyprus. But his ongoing legal battle against the cannabis company he originally helped bankroll appears to be a losing battle.
[ad_2]

Source link