[ad_1]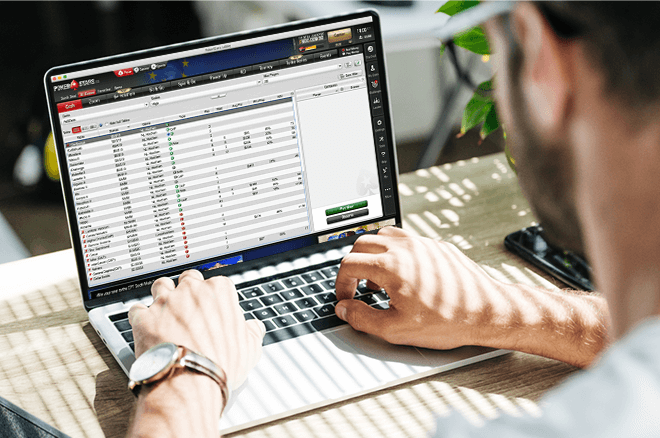 Last week, PokerStars published a blog from its current Head of Game Integrity, Francis Lincoln, that shone a rare lgiht on the department and the steps it takes to ensure that PokerStars continues to offer players the safest place to play online poker.
They say themselves that they know some players will try to cheat, but its team of around 50 experts, programmers, analysts and ex-pro poker players help to keep the games fair for everyone.
What is Ghosting? Multi-Accounting? Collusion? Online Poker Cheating Explained
What do PokerStars do to Keep Games Fair?
Over the past 20 years, PokerStars has been developing and improving the tools and capabilities to detect cheaters. They do this in order to give their players confidence that they are well protected and playing on a safe site.
In order to do this, PokerStars gathers a variety of information about its players to effectively detect collusion, multi-accounting and bot-usage. They can be broke down into the four following types:
Behavioural – how you interact with the PokerStars client; decision times and input method (mouse or touch-screen)
Technical – IP address and computer/device identifier
Software – basic information on what sofware is running while PokerStars is open (e.g. what browser is running)
Gameplay – access to over 235 billion hands of data
PokerStars also says that they have other ways to monitor your system, but they do not make these public as they "would only aid those seeking to evade […] detection."
Free to Play Slots in the US
PokerStars vs Real Time Assistance
A hot topic in poker at the moment is Real Time Assistance (RTA), so what is PokerStars currently doing to combat this threat?
The use of RTA is defined by PokerStars as a form of bot use, and is strictly prohibited. Due to the rise in prominence of such tools, PokerStars developed its own platform to measure a player's level and accuracy of play, based on their own models.
---
Read More: What Is Real-Time Assistance (RTA)? Is it Legal?
---
They then use this to identify players who may be using RTA and conduct detailed reviews into their play if necessary.
This system has been in use for several years, and is used alongside and as an enhancement to other bot detection methods.
Finally, where PokerStars confirms that Terms of Service violatiosn have occured, other players who have been victims of cheats are properly reimbursed.
No, PokerStars Can't See Your Screen
Another thing that is mentioned in the blog, is that PokerStars are unable to see what is on your screen.
"We do not, and never have, had any means to capture what is on your screen. To do so would be a serious breach of privacy, and we recognise that we must balance invasive detection with what is both morally and legally permissible."
They also go on to state that funds are never confiscated lightly. Instead, any confiscation must hold up to "the standard of both the applicable regulator and local laws," the requirements of which PokerStars says is strict.
In short, PokerStars say they never take player funds unjustifiably.
---
Related: New Enhanced PokerStars Home Games Now Feature Video Chat!
---
Cheaters Will Get Caught
In addition to ensuring the games are safe and fair, PokerStars' states in the article that its goal is to catch cheaters as quickly as possible and deter them from returning.
With the wealth of data, tools and experience PokerStars has with catching cheaters on its site, it's a matter of when not if any cheaters are caught.
Will Shillibier is based in the United Kingdom. He graduated from the University of Kent in 2017 with a B.A. in German, and then studied for a NCTJ Diploma in Sports Journalism at Sportsbeat in Manchester. He previously worked as a freelance live reporter, and video presenter for the World Poker Tour.
[ad_2]

Source link